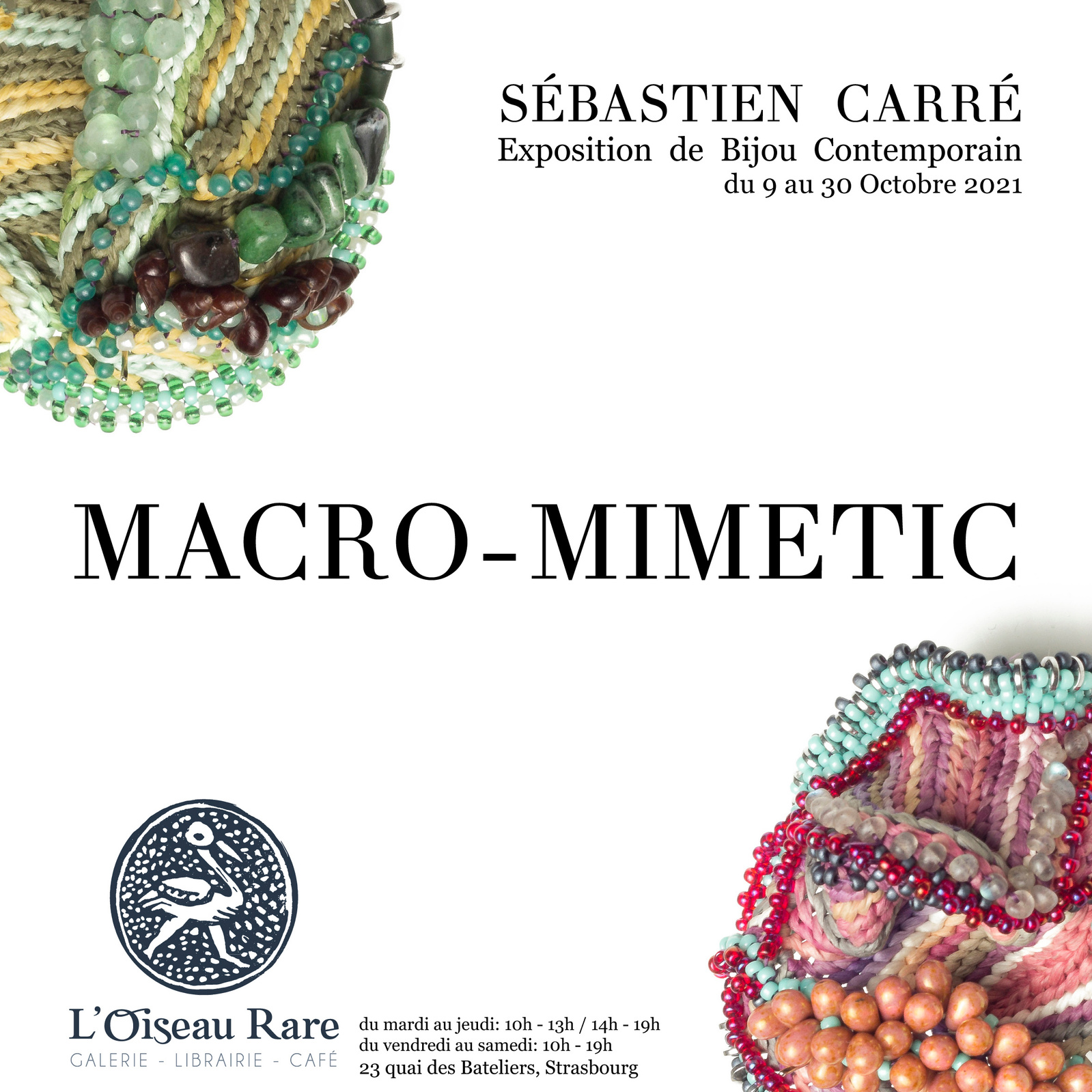 Les médiums employés dans ma production ont été initialement choisis en fonction de la thématique, de leur aspect ou de leur symbolique. Mais avec l'arrivée des représentations de la maladie, il m'est apparu nécessaire d'intervenir d'une nouvelle façon pour introduire du sens. L'idée d'origine est de retranscrire l'arrivée d'un corps étranger sur une structure, comme une mousse sur une tuile ou une tumeur sur un organe, c'est-à-dire la colonisation d'un espace déjà conquis par une autre forme. Les matériaux comme le cuivre, le bambou, la laque asiatique sont choisis en fonction de leur utilisation dans certains principes curatifs de différentes cultures médicinales. D'autres matières, comme le cuir et l'aluminium sont utilisées, pour leur sensation et le ressenti qu'ils procurent. À la fois conducteur de chaleur et de texture interactive, ils captivent les yeux et les mains. Les fibres naturelles créent un tissage, un lien qui assemble le tout. Le bijou devient alors un conducteur de sensations et d'émotions et introduit un questionnement sur les perceptions que l'on peut avoir de son propre corps. La laque est magnifiée par le contact avec la peau, le tube de cotte de mailles glisse entre les mains et semble mis en mouvement par une volonté. Extraits de la scène du corps, ces objets inertes prennent vie par l'interaction avec l'usager-spectateur.

STATEMENT: The making of this piece of jewellery is inspired by cell mitosis. The modular process used to produce its shape, and the interactivity of materials chosen, bring forth the idea of a living organism.
The materials I use are picked in order to allow me to work outside of the studio despite the constraints of my disease (EG: CHRONES). The textile became one of the most obvious choices of material to use during my creative process to create objects to represent parts of the human body, to symbolize the concept of the inflammation or to even question our relationship with our own body and others'.
Even if we can find cathartic meaning in my pieces of jewellery, I consider them more interactive artefacts designed to help you feel your own body and to instigate discussion and thus interpersonal communication.